Gratis levering

Gratis frakt fra 999,00 kr

Personlig support

+47 21 95 63 41

Avbestilling Vilkår

Få øyeblikkelig hjelp

Garanti

Garanti forskrifter ved lov gjelder
Back to Instinct Active Carpet 175 g JR Farm Informasjon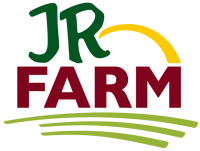 The Active Carpet is:
supporting the enjoyment of the foraging instinct
supportive for the sense of smell
easy to dispose
to be filled in varying levels of difficulty for foraging

Back to Instinct:
Rouse your animal s primal instincts. Rodents and dwarf rabbits sniff out their food in natural surroundings, including in the ground. That s why you should also occupy your animal at home with the selfsufficient search for food and train its sensory organs at the same time. This activity not only contributes towards your animal s balance and stress reduction, but you will also have fun watching your animal. Depending on the desired level of difficulty, hide the provided, grain-free JR Grainless Drops at different depths in the fluffy carpet made of hemp fibres. The hemp mat lies in a natural fibre shell covered with hay, which can be completely eaten. So your animal can also keep itself busy unattended with the Active Carpet. Made of 100% natural ingredients.

Usage:
Take the Active Carpet out of the package and remove the protective foil. Place the Active Carpet which is already filled with JR Grainless Drops in the rodent cage and watch how your animal starts the search for food. Once all snacks have been found, you can refill the Active Carpet. The level of difficulty for the animal can be controlled via the insertion depth.

Content:
1 hemp matt
1 natural fibre tray covered in hay
JR Grainless Mixed Drops, 20g
Dvergkaniner JR Farm Back to Instinct Active Carpet varianter
Back to Instinct Active Carpet 175 g
Ansvarsfraskrivelse