Gratis levering

Gratis frakt fra 899,00 kr

Personlig support

+47 21 95 63 41

Avbestilling Vilkår

Få øyeblikkelig hjelp

Garanti

Garanti forskrifter ved lov gjelder
Chickeria Adult with Chicken and Sweet Potato 15 kg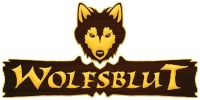 Chickeria Adult is a complete food for dogs which corresponds to wolves' food with selected natural ingredients. The unique combination of ingredients proposes correct nutrition feeding for dogs.
Wolves, the progenitors of our dogs, usually eat meat and fish. But, there are herbs, fruits and vegetables in their menu. Wolves can find this food in the stomach of their prey or find in wild nature. All the necessary vitamins, minerals, trace elements, enzymes and phytonutrients are taken from meat, fish and plants by wolves.
That's why, Chickeria mainly contains meat. With a help of scientists, efficient ingredients were selected to create the food that meets all domestic and pedigree dogs' needs. These ingredients help to maintain dogs' health. Superfoods, such as Jerusalem artichokes, quinoa and moringa, help in this process.
Chickeria Adult dry food allows you to feed your four legged friend with natural products every day and it will be healthy.
Advantages:
100% natural ingredients
Chicken is the main ingredient. Birds do not live in factory farming, do not receive concentrated feed for rapid growth, and no antibiotics.
With Quinoa, Moringa and Jerusalem artichoke.
Natural vitamins from different types of berries
Without grain
Without gluten, corn, manufactured sugar, soy, flavour enhancers, chemical dyes and artificial preservatives
Suitable for allergic dogs
Chicken is one of the prey animals, so very eaten.
Tørrfôr Wolfsblut Chickeria Adult with Chicken and Sweet Potato størrelsesalternativer
Chickeria Adult with Chicken and Sweet Potato 15 kg
Chickeria Adult with Chicken and Sweet Potato 2 kg
Chickeria Adult with Chicken and Sweet Potato 500 g
Fordeler ved sammensetningen av Wolfsbluts maten:
DeT inneholder ikke sammensatte fetttyper, solsikkeolje eller tapioka;
Det er laget uten fargestoffer, konserveringsmidler og kjemikalier;
Det består kun av naturlige ingredienser (fårekjøtt og viltkjøtt er importert fra Australia, fisken er fanget i Stillehavet eller Atlanterhavet);
Det er beriket med Omega-3 og Omega-6 fettsyrer.
Sammensetning:
Chicken meat 80% (of which chicken 70%, dried chicken 10%), sweet potato (11%), chicken broth, minerals, banana, fennel, white beet, Jerusalem artichoke, potato, pumpkin, blackberries, raspberries, blueberries, black currants, parsnips, moringa , spinach, carrot, parsley, quinoa, flaxseed, tomato, thyme, marjoram, oregano, sage.
Nutritional additives per kg: Vitamin A 21.871 IU, Vitamin D3 1.471 IU, Vitamin E 710 IU, Iron 89 mg, Calcium iodate anhydrous 1.58 mg, Copper 23 mg, Manganese 41 mg, Zinc 159 mg, Selenium 0.23 mg.
Analytiske bestanddeler
| | |
| --- | --- |
| Råprotein | 36% |
| Råfett | 18% |
| Fuktighet | 8% |
| Råaske | 7% |
| Råfiber | 2.5% |
Anbefales for følgende Hunderaser
Alle hunderaser
Fôringsanbefalinger
| | |
| --- | --- |
| Weight of dog | Daily rate |
| 1 - 5 kg | 25 – 80 g |
| 5 -15 kg | 80 – 185 g |
| 15 - 25 kg | 185 – 275 g |
| 25 - 35 kg | 275 – 350 g |
| 35 - 45 kg | 350 – 430 g |
| 45 kg + | + 430 g |
Ernæring råd
Chickeria Adult with Chicken and Sweet Potato er Adult Tørrfôr Hundefôr for eldre voksen hunder. Tørrfôr anbefales for alle raser .
Vennligst ta hensyn til hundens daglige rasjon av anbefalt fòr for å få den ideelle vektøkningen på hunden din og forebygge overvekt. Hunden skal alltid ha tilgang til friskt vann.
Balansert hundemat må inneholde alle næringsstoffer nødvendige for en sunn utvikling.
Organiske stoffer som fett, proteiner og karbohydrater er nødvendige energikilder.
I tillegg de bistår de med å danne røde blodceller, og regulerer funksjonen til enkelte organer.
Mer om Hund Foder
Anbefalinger om daglig inntag av kalorier for hunder:
Ansvarsfraskrivelse